Welcome to the Ohga Shrugs Wiki
[
]
The PlayStation brand is an oddity in video game history. Whereas Nintendo entered the video game console market as an outgrowth of their involvement in the toys industry, and Microsoft got involved to protect their multimedia interests, Sony got involved due to a grudge.
In 1991, Nintendo and Sony had made a deal to collaborate on a CD-ROM attachment for the then-new SNES. When Nintendo embarrassed Sony by backing out of the deal without telling them first, Sony's president Norio Ohga was so outraged that he provided the funding to create a new console to compete with them.
This wiki asks the question "What if Ohga shrugged it off?"
Enter a world where video gaming is still a largely niche hobby, where Sega and Nintendo remain the dueling masters of the market, where series like Gran Turismo and Gears of War never existed, where the relatively obscure franchises like Mother have become big names, where Final Fantasy was a Nintendo exclusive for two decades.
Welcome to Ohga Shrugs.
Featured Article
[
]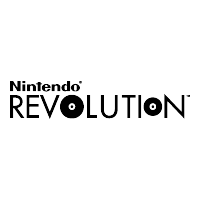 Revolution is the name of Nintendo's seventh generation console, and was released in November 2006. Compared to previous consoles by both Nintendo and Sega, the Revolution is notable for appealing to a broader demographic. By the end of 2011, it had become the best selling video game console of all time, outselling even the original Nintendo Entertainment System. Its chief competitor is the Sega Pluto.
The Revolution is a notable step above its predecessors. Among other things, it has online play, a digital store for games, and can download updates automatically.
It succeeds the GameCube, and is fully backward-compatible with all GameCube games and most accessories. Nintendo first spoke of the console in 2004 and later unveiled it at the 2005 E3. By the end of 2006, it had completed its launch in the four key markets.
---
Are you enjoying this wiki? Consider visiting the Althistory Wiki for more timelines!
News
[
]
September 13, 2013 - Wiki created. Content was ported over.
June 26, 2014 - We've reached 200 articles!